motivating teenagers for technical apprenticeships
Warning
: Declaration of C_DataMapper_Driver_Base::define($object_name, $context = false) should be compatible with C_Component::define($context = false) in
/www/htdocs/w00d8aac/antivirus20/wp-content/plugins/nextgen-gallery/products/photocrati_nextgen/modules/datamapper/class.datamapper_driver_base.php
on line
741
Our society needs more technically equipped people.  Jobs are or should be gender free. We will try to motivate girls and boys  by sharing our experiences on the matter. We hope we can make it happen!
KUKA
In October pupils from Greece, Lithuania, Cyprus and Poland from the Comenius-Project visited us. The exchange partners and their teachers could make a trip to the company KUKA, a world-famous producer of industrial robots.
At 9 o`clock a friendly staff member welcomed us and we went with her to the conference room of the training center. She told us about the founders Keller and Knappich, the different sub-areas of the company: KUKA Laboratories, KUKA Robotics and KUKA Systems, as well as the different robot models. After that she showed us by the rest of the training center. A few minutes later we visited the testing rooms and the production facilities. In the production halls we could observe how the individual parts of the robots are assembled and in the test rooms we saw how the robots are tested. The visit at the company KUKA gave us all extremely informative insights into the technological world. The most interesting thing for me was the tour through the test rooms.
At the end of the tour, the visiting students filled in a form where they expressed their thoughts about their visit.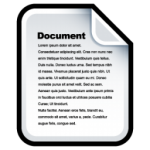 Here you can find the questionnaire and the ensuing evaluation of our visit to Kuka.
Dominik Sattich, 9am